Top Page > Subsidiary Companies > Overseas Group Companies

SOUTHLAND BOX COMPANY
Only one Japanese capital corrugated packaging manufacturer in the U.S.
Head Office: 4201 Fruitland Ave. Vernon CA 90058 U.S.A.
TEL:+1-323-583-2231 / FAX:+1-323-581-2244
URL:http://www.southlandbox.com/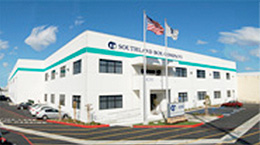 Since its establishment in 1990 in the industrial city of Vernon within Metropolitan Los Angeles, California,the Southland Box Company has been the only Japanese-owned manufacturer of corrugated packaging in the U.S. A local workforce of 150 is now employed at the 33,000 square meter site (floor space: 19,800 square meters). Southland does business with a roughly even mix of U.S. and Japanese-related clients, and its client base continues to grow year by year.
TOMOKU VIETNAM CO.,LTD.
The Latest Equipment in Vietnam and the Japanese Craftsmanship
Head Office: Lot B_5Bl_CN, Road DE4&NE5A, My Phuoc IP 3,
Ben Cat Town, Binh Duong Province, Vietnam
TEL:+84-274-222-0435 / FAX:+84-274-222-0436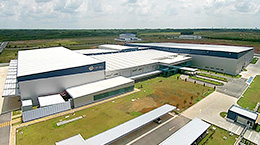 Tomoku Vietnam was established in 2014 in My Phouc Industrial Park, Binh Duong Province.
The company introduced the latest equipment which gives great consideration to the climates and environment in Vietnam.
By handing down the Japanese traditional techniques, Tomoku Vietnam produces high-quality products.
TOMOKU HUS AB
A Swedish manufacturer of housing components for Sweden House
Head Office: S-793 12, INSJON, SWEDEN
TEL:+46-247-440-00 / FAX:+46-247-408-10
URL:http://www.tomokuhus.se/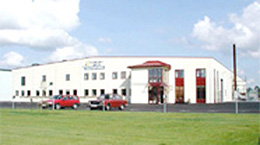 Tomoku Hus AB was established in 1991 in Insjon, central Sweden, as a manufacturer of housing components for Sweden House. The company operates two main factories with a combined production capacity of more than 3,500 houses per year. Most of the output is shipped to Japan for the assembly of high-quality houses.